Women for Women International
Designed to respond to the user's behavior and environment based on screen size
Roles
User interface design
User experience design
Responsive design
---
Changing a woman's life
Women for women international help the most marginalized women find inspiration and strength to transform their lives. Over the course of a year, women come together in classes of 25 to learn critical skills and access new resources.
Responsive design
To make the type of impact Women for Women International dreamed of, we needed to prioritize all mobile and tablet design views. Using the existing styles and grid based layout established for desktop, I was able to bring the beautiful user interface design to life on mobile and tablet devices alike.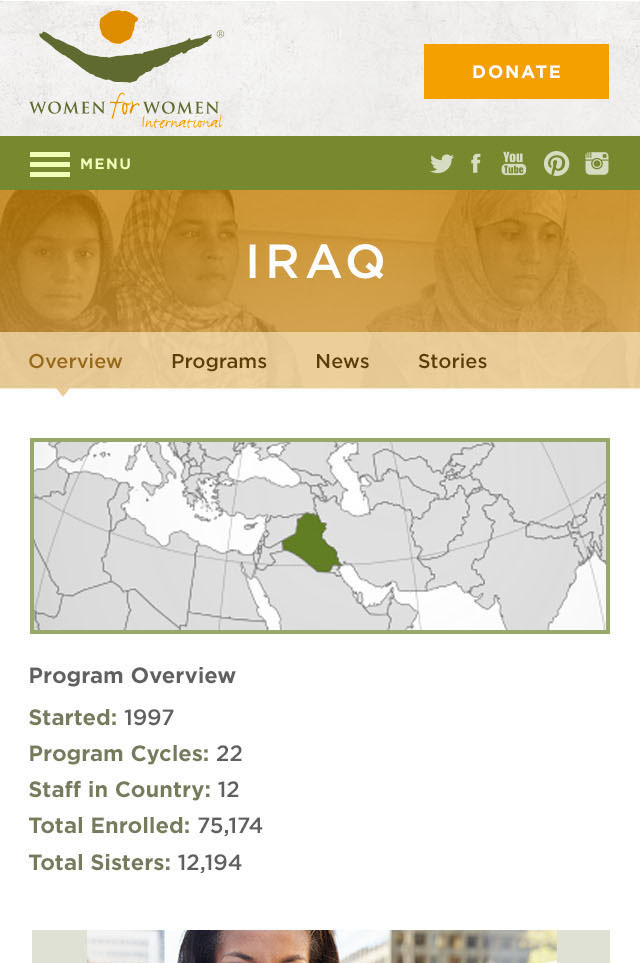 More sponsors meant appealing to the heart
A sponsorship or donor form should be more than just a few text fields. I made sure to continue telling the story of the women who would be heavily impacted by a user's donations.