Spruce Campaigns
Designed an MVP for an e-commerce site that allows users to effortlessly create, print and send professional political mail.
Roles
MVP design
User research
UX design
Information architecture
User flow charts
Prototyping
UI design
---
Research and persona's
The founders of Spruce spent the majority of their career working for a direct mail company with printing capabilities. During their tenure, they found a niche with political mailers. Year after year, they would consult with local citizens who had the desire to run for office and needed basic marketing to promote their campaign. With this concept, I joined forces with the founders to develop an MVP for the concept of ordering these mail pieces online rather than in person. There would be a variety of templates, mailing lists to purchase or upload yourself, and marketing timeline to aid in a successful campaign.
We created user persona's to establish empathy and understanding for who would be using this platform.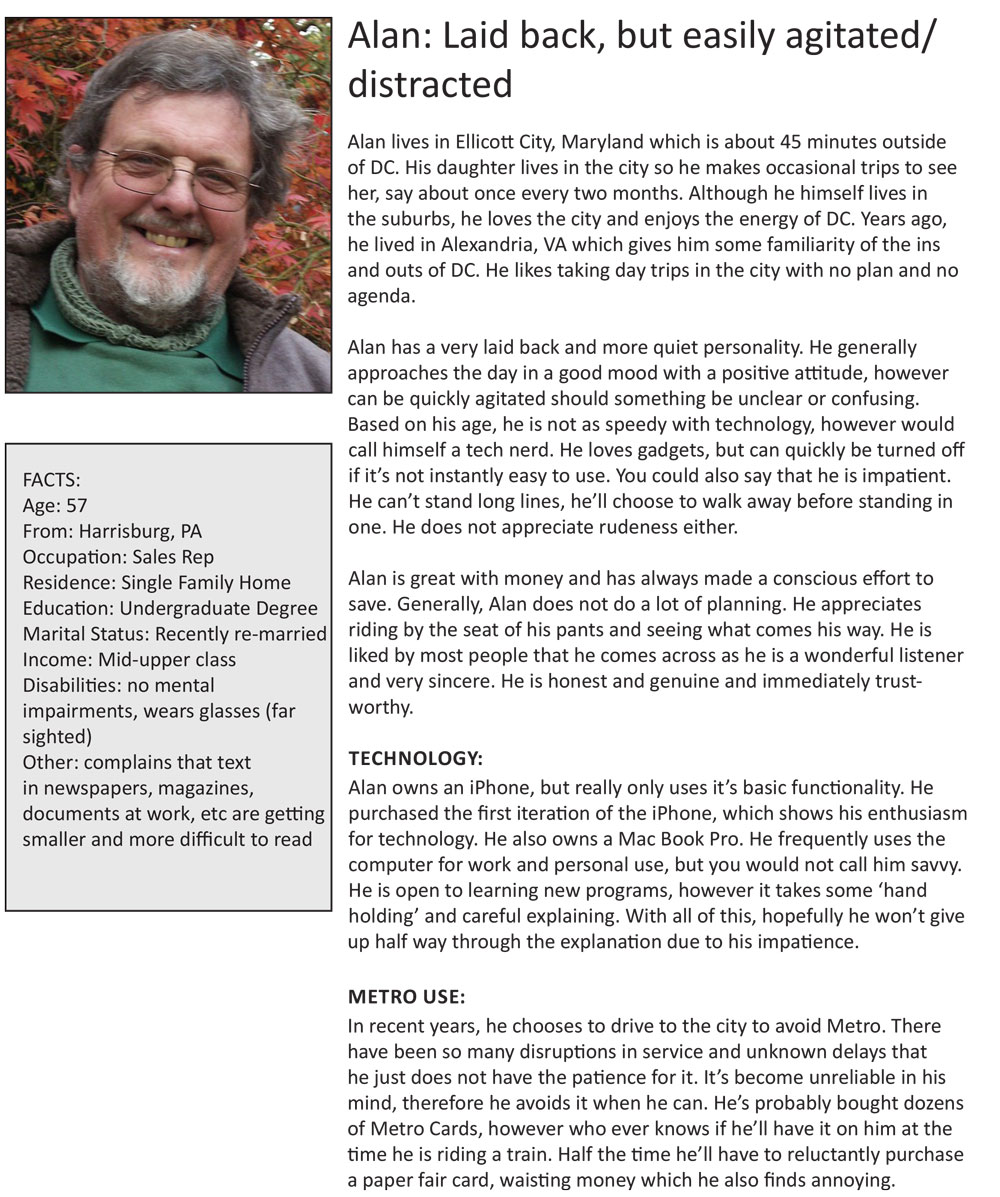 Sketches and user flow
The purchasing process had dozens of components to it. Through sketches and iterative concepting, we simlpified what we would offer as much as possible. The main components of the purchasing process are: beginning with the user inputting their vote date to ensure there was in fact enough time for the mailer to make an impact, the user then would choose from a variety of custom designed templates and ending with selecting mail dates to ensure a successful campaign.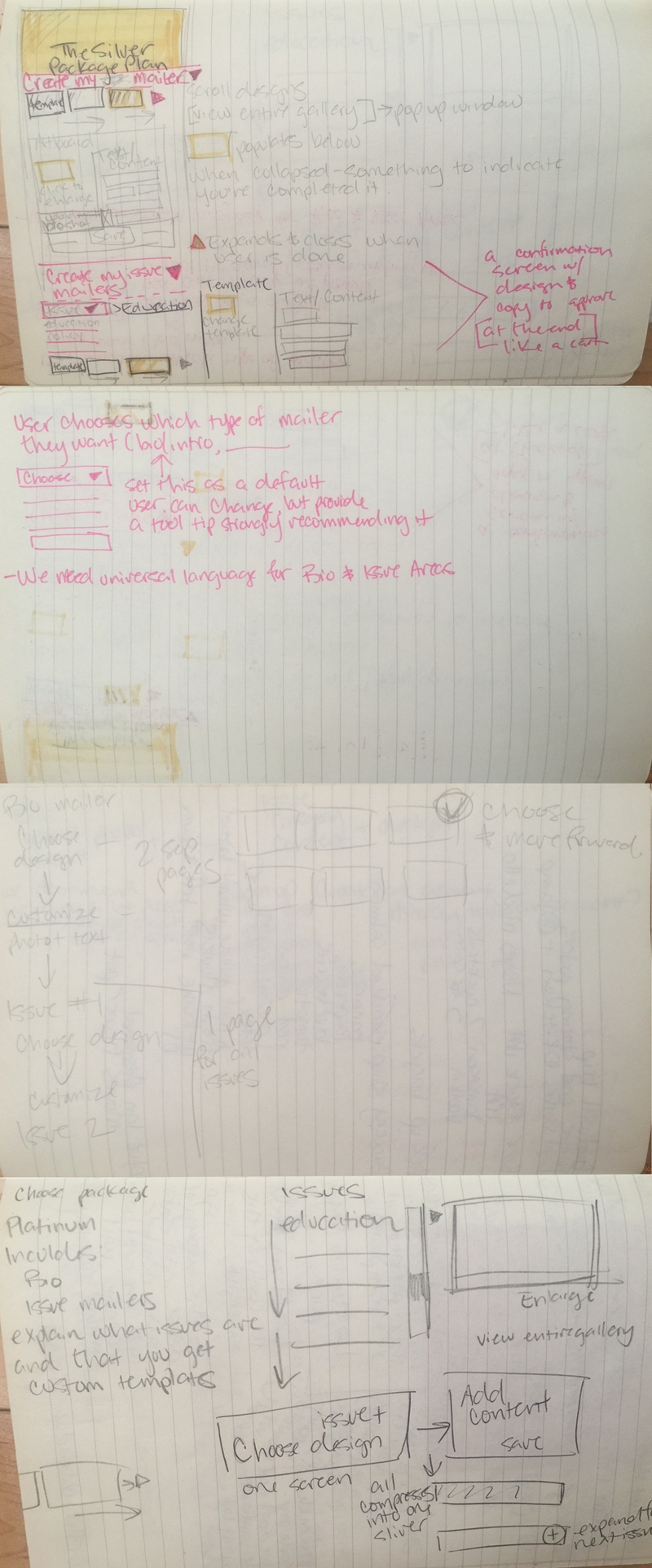 Wireframes
After we solved for most of the UX components and weeding out any unncessary features, we moved to digital wireframes and Invision for interactive prototyping. It was crucial that we could click through the process, talk through any hiccups and establish the most seemless user experience possible.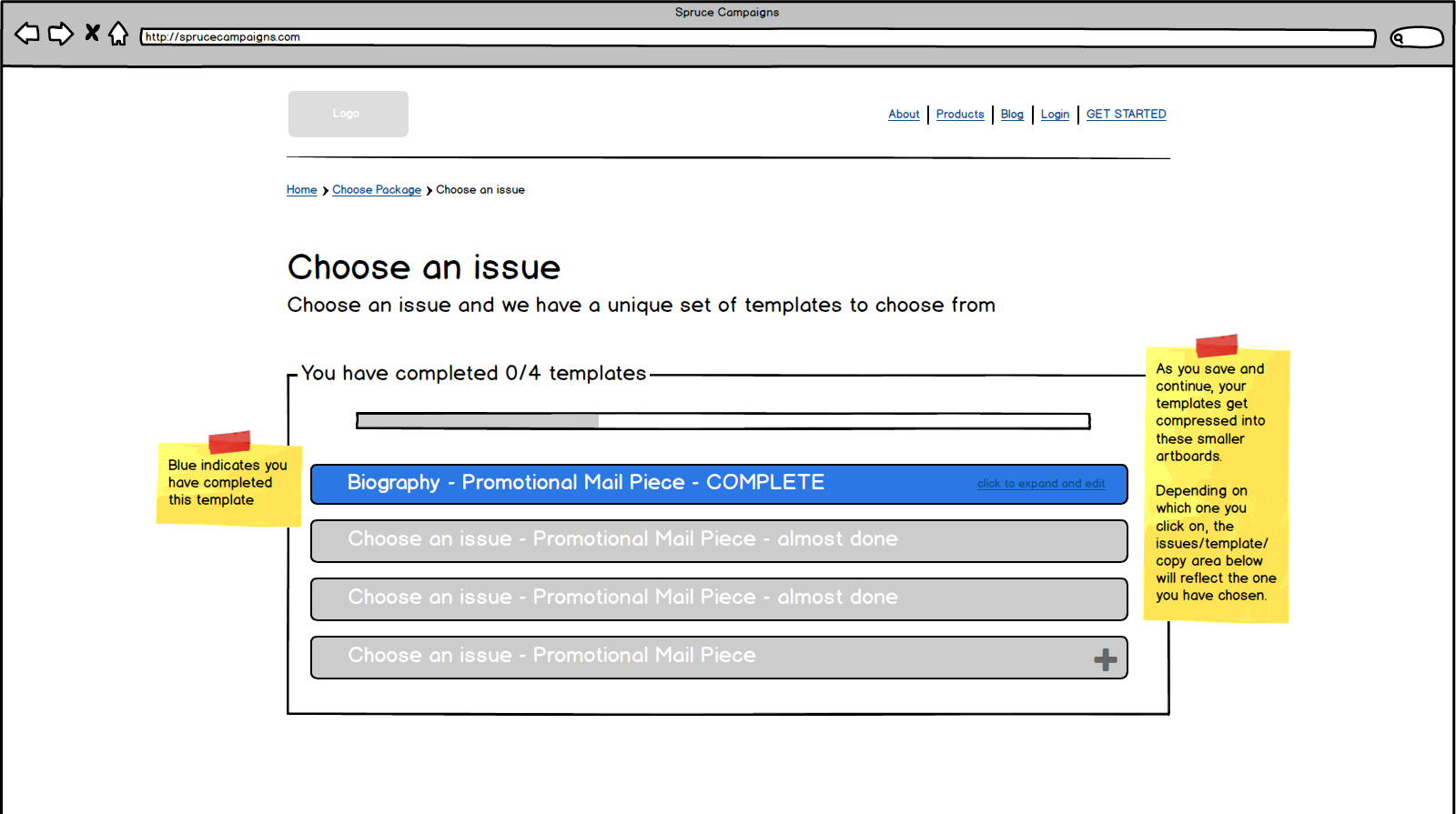 Element board and design implementation
The design process started with understanding the purchasing process then getting knee deep in wireframes. Prototyping these were key in gaining a true sense of what the user will experience. Now, onto the design. I worked seemlessly with development team to quickly create a gorgeous design that not only elevated the brand, but was also simple to impliment on the front end. We created detailed wireframes that were heavily noted with CSS styles. We then created an element board with all of the UI components and interactions spelled out. The developer took this element board and built these styles out, applying them to the skeleton wireframe.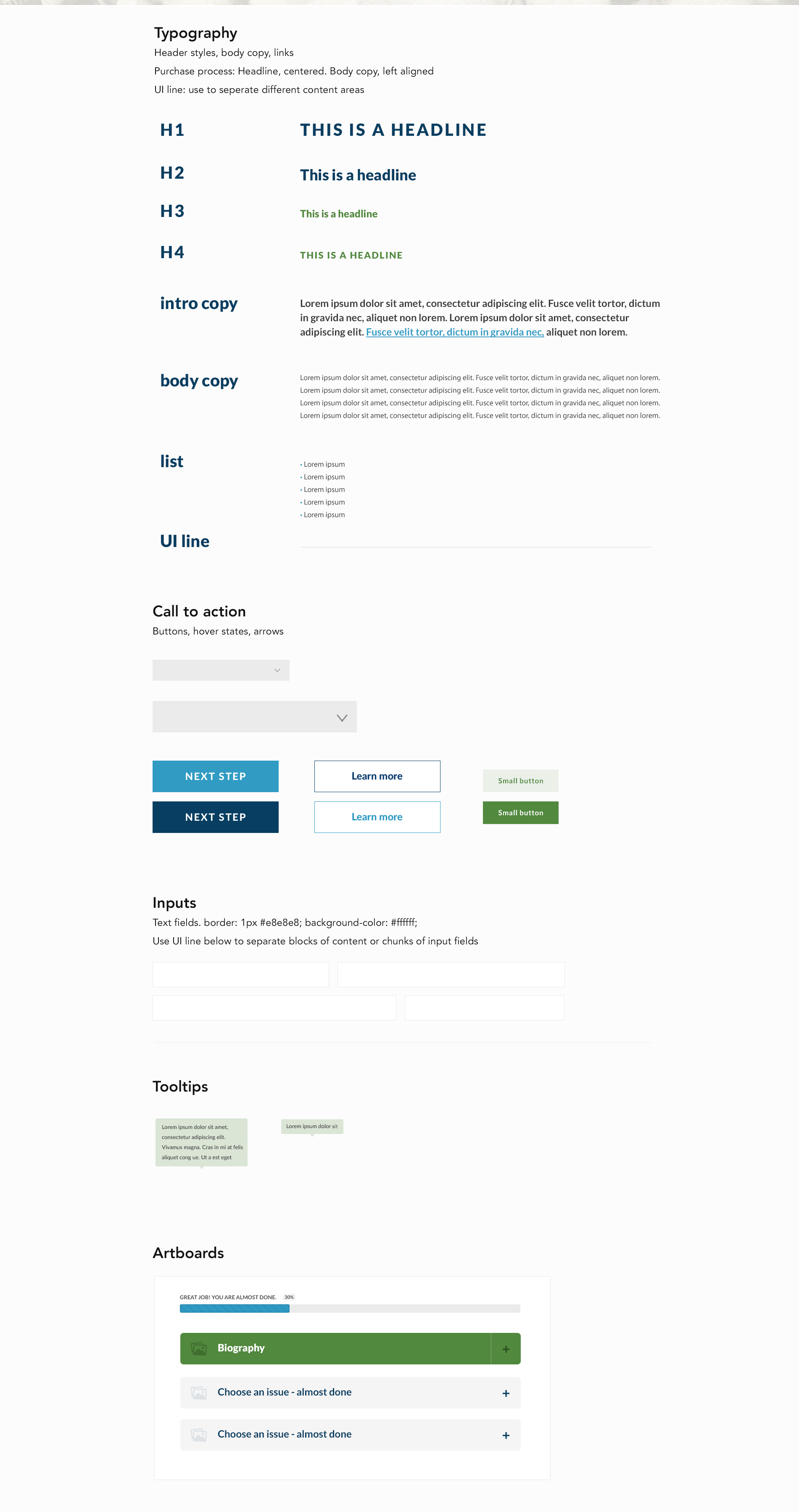 Build a trustworthy brand
Elegant photography and strong use of color was key in a unified brand and ensuring trust amongst users.