Omega Protein
Illustrated custom maps and stories to tell a passionate narrative of sustainability and history
Roles
Art director and project lead
Illustration
User experience design
---
Illustration and texture
Omega Protein has been around for 100 years and has delivered quality ingredients that improve the nutritional integrity of food, supplements and animal feed to allow consumers and their families to live healthier lives with better nutrition. Leading the illustration and design for the storytelling pieces, I explained their sustainability initiatives and elevated their brand to have more of a human touch. Wanting the users to read each paragraph I connected each panel seamlessly and elegantly.
Compelling visuals to accompany a story about sustainability and the environment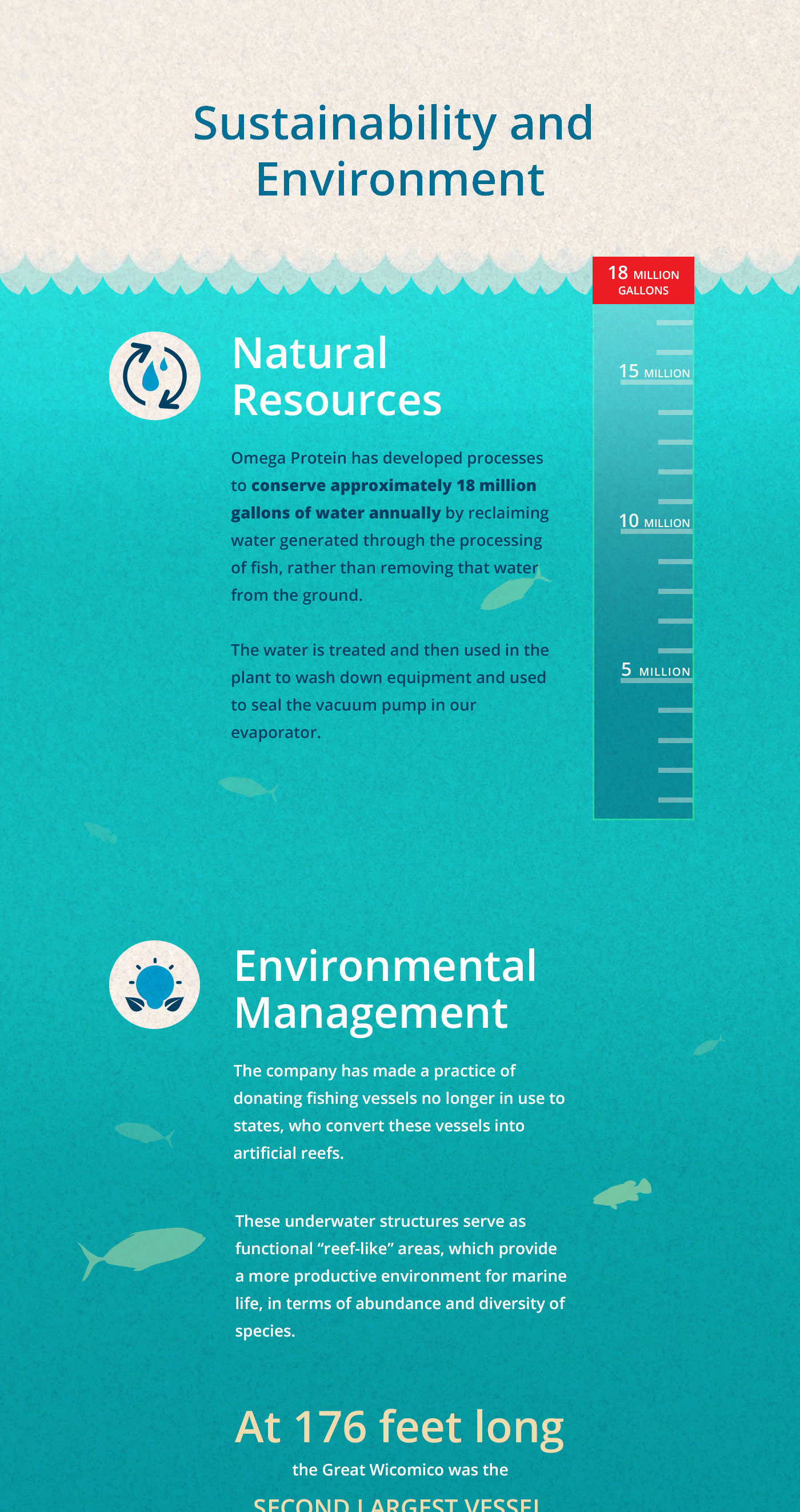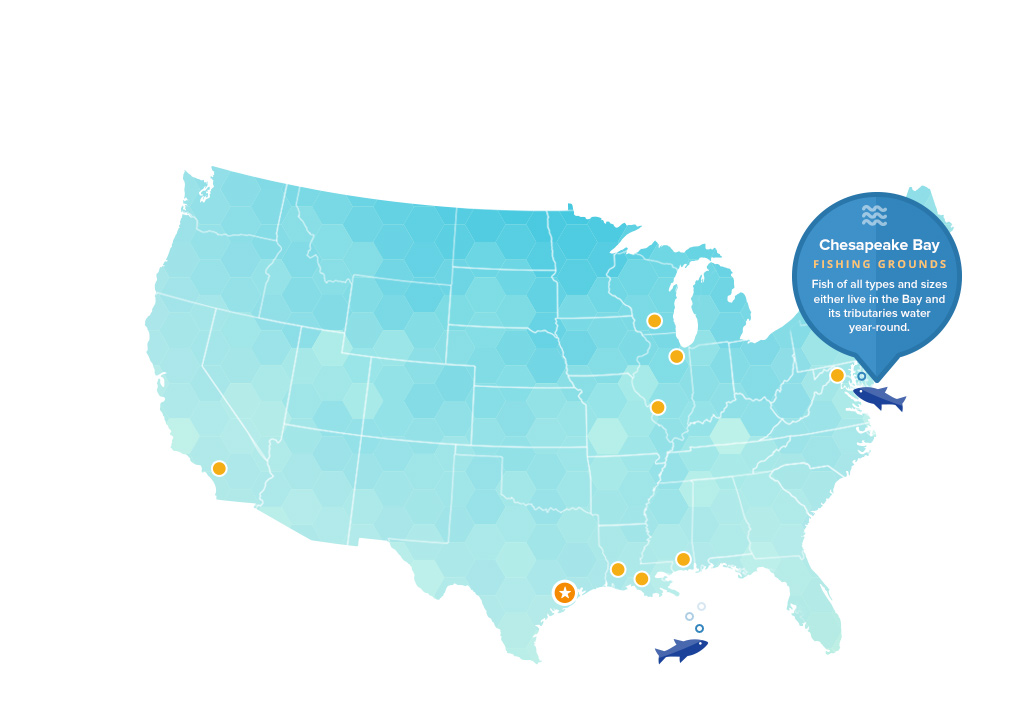 Geometric shapes and color evoke water and the earth in a unique way
We needed to show the organization's various fisheries and did this by using subtle geometric shapes and natural blues and greens to uniquely enhance the topography of the United States. Headquarters and specific cities are highlighted with fresh pop up's which encourages the user to explore.